I think I just threw up…
If you're into those pimple popping videos, I don't understand you. I don't get why you like them but these disgusting cupcakes are you for!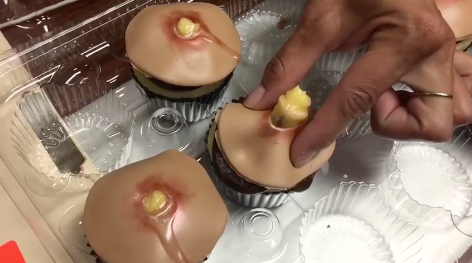 Dr. Sandra Lee AKA The Dr.Pimple Popper has a lot of videos on YouTube of her literally popping pimples and she gets millions of views!  She shared the video below of these pimple cupcakes and said, "Yummy! Made with love by @blessedbybaking."
A baker created these cupcakes and  I don't think even I can eat them. Which is saying a lot because i'll eat pretty much anything.